Home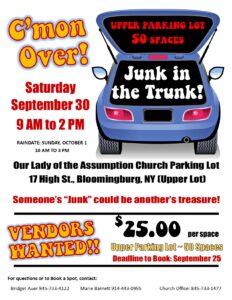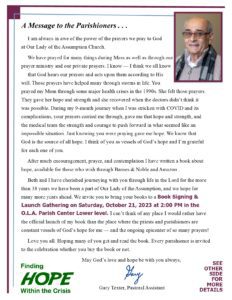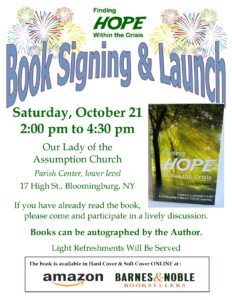 CLICK BELOW FOR DETAILS!
                                                                              junk in the trunk flyer 2023                     Book flyer
---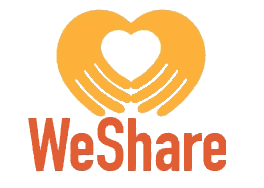 ON-LINE GIVING
https://www.wesharegiving.org/App/Form/fe7274ce-eac3-4c32-b85e-0f8d021eeb02
---
Masses are offered weekly as follows:
Saturday ~ 5:30 pm     Sunday ~ 9:30 am
Monday, Wednesday & Friday ~ 9:00 am
---
We are served by the Carmelite Friars as a mission church of
Our Lady of Mount Carmel in Middletown, NY.
We serve the Catholic community of Orange and Sullivan Counties.
Our Church is located at 8 High St. in Bloomingburg, NY.
845-733-1477       www.ourladyoftheassumptionchurch.org
The Catholic Faith Community of Our Lady of the Assumption lives out the Gospel of Jesus Christ through our Eucharistic celebration, our prayers, our works, and by reaching out to others with compassion and joy.
---